Our "Why"
Aiming for that perfect, flawless skin, aren't you? ;)
Well, we have two things to tell you:
Perfect skin is a myth.
Healthier skin
is a much better goal to focus on.
Be it acne, rosacea, hyperpigmentation, wrinkles, or whatever is the center of attention in your skincare journey - we do understand the experiences it involves!
Tell us - does the following sound familiar?
Tried too many products at once out of frustration?

- developed dehydrated, sensitized skin;
Tried ridiculously expensive treatments?

- lost track of money and spent way too much;
Tried hiding pimples under layers of makeup?

- became even more anxious and self-conscious;
Opened millions of skincare bottles/packs at once?

- lost track of expiration dates and had no idea what worked and what made your skin worse;
Changed products too often?

- no consistency, no scheduled routine, didn't give time for a product to work, didn't have the faintest idea which ingredients are good and bad for the skin;
Lacked a trustworthy source of information?

- hopped on every trend bandwagon, tried things because of fancy marketing and fear mongering, not always based on knowledge and research?
To help resolve those issues we decided to create a tool to keep you on track,
organized and enthusiastic about
Our initial plan was to make a simple app that lets you track your skincare products, their ingredients, opening and expiry dates, and your own notes.
But we were so thrilled by the possibilities that we kept adding more and more features (and we still do :D) to make our app more than just a tracker. We wanted to create something that every skincare lover would appreciate and enjoy.
And thanks to the amazing feedback and support we get from our users, Andrew and I (Halina) are still fully committed to improving our app, adding new features from our endless list of ideas or from user requests. We value your insights so much. Every day we work hard to make our app...
Meet us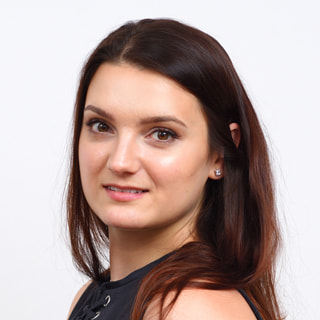 Halina Munkácsi
Co-Founder, Mobile Software Developer, Esthetician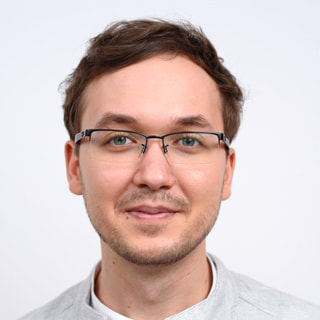 Andrew Munkácsi
Co-Founder, Web Developer, Flutter Software Developer
"It takes time to resolve specific skin concerns and learn to maintain #skinhealth over time. We sincerely hope that with our tool you will be able to achieve your #skingoals much quicker!"